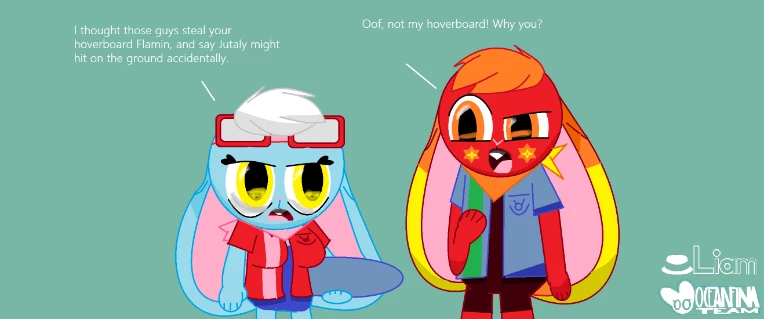 Oceanfina and Flamin in the new Oceanfina Hoverboards comes by Liam Company Pictures and Oceanfina Team. As things might getting some hoverboards back to everyone to known by right now. By coming in Holidays of 2021, with roleplay segment.
This Oceanfina project was coming both Deviantart and Tumblr.
(C) 2021 Liam Company Pictures.